DO NOT SELL LIST
RaceME Tuners Inc.
Attention MAP/MRP Violators
RaceME Tuners Inc. has instituted a strict *DO NOT SELL LIST* for any person or business selling any RaceME Product below our Minimum Retail Price Policy.
This list must be used by any Wholesale Distributors, Dealers, and Retail Outlets.
You must not sell to any name on the list or you will also be in violation.
Buyers Beware
Any products sold by any names on the list below WILL NOT be supported or warrantied.
STORE NAME
ADDRESS
EMAIL
PHONE
DATE
DNS STATUS
RaceME GmbH
(Former Distributor)
St. Georgener Landesstrasse 15
AUSTRIA
office@raceme.eu
Sept 2017
PERMANENT
Wholesale Performance
(Amazon Seller)
Amazon
TX
Sept 2017
PERMANENT
Direct Home Supplies
(Amazon Seller)
399 Maple Wood Ave
Ambridge PA
info@directhardwoods.com
888-415-5763
Sept 2017
PERMANENT
Zyla999/Zyla Marketplace
(Ebay Seller)
London, Ontario Canada
zyla99_kr2347pi@members.ebay.ca
April 2017
PERMANENT
Txtrucktrader
(Ebay Seller)
eBay
April 2017
PERMANENT
JpMotorsportsstx
(Ebay Seller)
eBay
April 2017
PERMANENT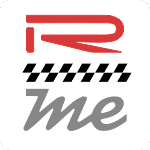 RaceME Canada
Authorized Worldwide Headquarters
CUMMINS EQUIPPED 6.7 DODGE RAM TRUCKS
Tuners are to be used for Off-Road Competitions & Organised Racing.
PRODUCT PRICING
All prices listed are in US funds. Orders processed will be charged to your credit card in USD.
RaceME Support
World-class support for our customers.
Technical Support is available Monday to Friday from 8:00 AM to 5:00 PM Central Standard Time (CST).
1 844 572 2363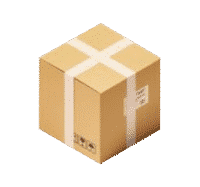 FREE SHIPPING
All RaceME Tuners are shipped FREE!