RaceME Tuner Products
Dodge Cummins Diesel
Attention MAP/MRP Violators
RaceME Tuners Inc. has instituted a strict *DO NOT SELL LIST* for any person or business selling any RaceME Product below our Minimum Retail Price Policy.
This list must be used by any Wholesale Distributors, Dealers, and Retail Outlets.
You must not sell to any name on the list or you will also be in violation.
Buyers Beware
Any products sold by any names on the list below WILL NOT be supported or warrantied.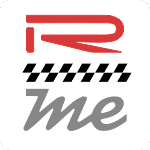 RaceME Canada
Authorized Worldwide Headquarters
CUMMINS EQUIPPED 6.7 DODGE RAM TRUCKS
Tuners are to be used for Off-Road Competitions & Organised Racing.
PRODUCT PRICING
All prices listed are in US funds. Orders processed will be charged to your credit card in USD.
RaceME Support
World-class support for our customers.
Technical Support is available Monday to Friday from 8:00 AM to 5:00 PM Central Standard Time (CST).
1 844 572 2363
This product is for competition use ONLY.
Not intended for use on any street driven or offroad vehicle.