RaceME Tuner VIN Licensing
Worldwide Official Retailer | RaceME Tuners
VIN Licence
The RaceMe Ultra includes one VIN License.
For an additional purchase, up to three more VIN Licenses can be installed. This means each tuner can tune up to four different trucks simultaneously!
To purchase additional VIN Licenses, please follow these instructions
Detailed in these instructions, we need you to include:
the requested file
your full name
full address with ZIP/Postal code
and phone number.
This information is critical to ensure the processing of your request.
Vin licenses will be processed same day up until 4 p.m central standard time. (No daylight savings time)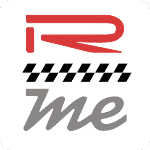 Instructions for additional VIN licenses.
1. Make sure the tuner is up to date before you start with VIN process.
To check this, power up tuner
Go to the main menu, look at the bottom left corner of the screen. You should see a software number like this RAMEXXXX.
Next, compare this number with the current update here: Software Release Notes
If your tuner is not up to date, please update it from the RaceME Tuner Product Updates
2. Once tuner is up to date
Go to main menu→ config tools→ page up (arrow up)→ unlock codes→ request unlock codes→ select number of licenses you want (eg. +1 lic) →order now. Do not use the "CST" request.
Please Use the "ADD LIC" request. This will create a file on the root of the SD card named "UCR.REQ". This is the requested file. Now exit out of all selections until you get back to the main menu.
Power down the tuner by turning off key or unplugging it from trucks diagnostic port.
Remove the SD card from top left corner or monitor by lightly pushing down on it. It will unlock and you can remove it. Insert micro SD card into the SD card adapter that came in the box, or any other card adapter you may have, and connect it to the computer via USB port.
Open up file explorer and retrieve UCR.REQ file from the SD card and copy it to the desktop.
3. Proceed to "OK, Im Ready to Buy" tab (Vin License Product).
Select the "browse" button and locate the UCR.REQ file that was previously saved to the desktop.
Highlight and select open.  This will populate the file in the box. 
Ensure quantity is correct and select Add to Cart.
Click on the Cart at the top of the page and Check out.
4. Once the order is complete
Vin licenses will be processed same day up until 4 p.m. central standard time. (No daylight savings time)
The VIN license will be emailed back to the email address you provided when you created your account.
5. After receiving the email
When you receive the email with the VIN license attachment, download the "UCC.ACK"
attachment and save it to the desktop so you can easily find it.
Open file explorer and copy the "UCC.ACK" file from your desktop to the root of the SD card. Next safely eject the drive from the task bar menu before you pull the card out to avoid file corruption.
Reinsert card into monitor with brass tabs facing the front of the monitor.
Once card is installed, go to main menu→ config tools→ unlock codes→ install license.
Tune the desired truck.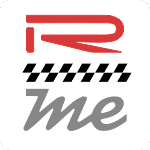 RaceME Canada
Authorized Worldwide Headquarters
CUMMINS EQUIPPED 6.7 DODGE RAM TRUCKS
Tuners are to be used for Off-Road Competitions & Organised Racing.
PRODUCT PRICING
All prices listed are in US funds. Orders processed will be charged to your credit card in USD.
RaceME Support
World-class support for our customers.
Technical Support is available Monday to Friday from 8:00 AM to 5:00 PM Central Standard Time (CST).
1 844 572 2363
This product is for competition use ONLY.
Not intended for use on any street driven or offroad vehicle.