RaceME Tuner Important Information
Worldwide Official Retailer | RaceME Tuners
RaceME Tuner Important Information
RaceME Ultra Pyro not showing up in gauge selection menu.
Pyrometer kits must be plugged into a controller prior to plugging in OBD2 port or the "RaceME EGT sensor temp" will not show up in the gauge selection menu.  If it is already plugged in and you can't find this PID, The directions are as follows:  Turn key off–> unplug OBD2–> unplug EGT sensor cord from controller–> wait 30 seconds–> reconnect EGT sensor to controller–> reconnect OBD2 –> power up tuner with key on operation–> select gauge you wish to modify–> find "RaceMe EGT sensor temp" under the temperature menu.
RaceME Ultra Speedometer Calibrations Under the ABS menu.
DO NOT try to make ABS changes while you are driving. This is not a real-time function. The purpose of the ABS menu is to correct speedometer for different size tires. This has to be done with the key on – engine off to be effective.  Failure to do so may disable the ABS module.
RaceME Ultra Micro USB cord Orientation.
When plugging in micro USB cords, the type "B" logo on the cord must be facing down on both the controller and the monitor.  Damaged socket due to improper connections will not be warrantied.
"DPF FULL" Message 2007.5 – 2012 trucks.
There is a differential pressure sensor bolted to the passenger side of the transmission. This sensor remains active after delete tuning. This sensor has two hoses connected to it that attach to the stainless lines on the exhaust. This sensor has to remain open to the atmosphere. Do not loop the hose around to the other outlet of the sensor. This may cause pressure differential. Its recommended leaving about a 6 inch tail of hose off the sensor so that if mud should pack up in there, it only plugs the hose and not the sensor. Should this sensor fail, it must be replaced.
Service Required. See Dealer Now message.
The most often cause for this message is the regenerative timers that the ECM records within itself. Once these timers reach a predefined value, the ECM requests that the exhaust be serviced. To reset these timers, a Witech Diagnostic scanner or equivalent will be required. These timers are as follows:
Reset After treatment Trip Information
Reset Fuel Pressure Limiting Valve Accumulators
Reset NOx Absorber Counts
Reset Regenerative Filter Timers
View/Reset Duty Cycle Accumulators
View/Reset Trip Information Accumulators
View/Reset DPF After Treatment Over Temp Events
View Reset DOC After Treatment Over Temp Events
View/Reset Duty Cycle Maps
View/Reset NAC After Treatment Over Temp Events
Reset all of them, ALL
Another reason for this message is that the fuel pressure relief valve in the front of the fuel rail is weak. This relief valve is intended to relieve over pressure in the event of a pressure spike. The cure is to get a shim kit and shim this valve or replace it with a new one.  If you are wondering why a code reader can't delete this, and because there are no DTC's, it's that these are simple counter's which give the ECM information about re-generations and the count of over temp events. At an assigned value of such events, the ECM thinks there is a problem with the DPF and comes with the SEE DEALER NOW message.
RaceME Ultra Error code diagnostic:
Error 15210/14000 – 2010 to present trucks. This code indicates a communication error in the RSA unlock cable. The most common fix is to plug it in.
Error Code 1- All trucks. This code indicates a problem with the file system on the SD card. The solution is to reformat SD card and reinstall entire file system.
Error code 18053- All models. You are trying to access tuner function with the key in the off position.
Error code 12161/12163.  This code indicates the truck was running while you tried to program it.  The tuner will now recover back to stock.  If problem persists, disconnect both negative terminals on batteries for 30 min to reset ECM.
Error code 30015- All models. Wrong tuner VIN error. You are trying to install a VIN request on a tuner it was not requested from. You can request  VINs from any vehicle but those requested VINs have to be installed on the tuner they were requested from.
Error code 10011 Certificate Failed. This code indicates that the tuner was updated while waiting for a vin license to be processed.  Contact RaceME for a re- submit of the licence.
Error code 20002 No valid SD Card. There is a problem with the FAT32 files system on the SD card.  Fix is to format SD and reinstall file system.
Error Unknown software. Ensure tuner is up to date with latest software.  If the truck has previously had another brand of tuning, the operating system may have been changed.  Contact RaceME Canada for a recovery file to recover the truck.
RaceMe STD and RaceME Pro tuner code diagnostic:
Error "UNKNOWN BOOTLOADER" Cab and chassis models. Request recovery file from RaceME Canada. 
Can Error 161,152,121 All models. Can errors are usually caused if voltage issues are present.  Check all connections on batteries and grounds.  Tune vehicle with a battery charger on 10-15 amp charge.  If problem persists, contact Raceme Canada for a recovery file.
To update a RaceME Standard or Pro Model, a standard printer is required.  This cord in not included.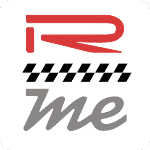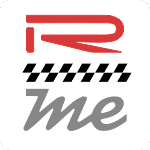 RaceME Canada
Authorized Worldwide Headquarters
CUMMINS EQUIPPED 6.7 DODGE RAM TRUCKS
Tuners are to be used for Off-Road Competitions & Organised Racing.
PRODUCT PRICING
All prices listed are in US funds. Orders processed will be charged to your credit card in USD.
RaceME Support
World-class support for our customers.
Technical Support is available Monday to Friday from 8:00 AM to 5:00 PM Central Standard Time (CST).
1 844 572 2363
This product is for competition use ONLY.
Not intended for use on any street driven or offroad vehicle.